The Alumni of Northern California Dance Conservatory are a testament to the success of our program. They are spread across the world fulfilling their dreams as professional dancers, choreographers, educators, students, and artists. They have received full scholarships to top tier universities & conservatory programs and have received contracts with professional companies around the world.
Our Alumni have received contracts to many professional companies including:
Nederlands Dance Theatre- Nederlands
State Street Ballet- USA
Nanine Linning- Germany
Cullberg Ballet- Sweden
Hamilton in Chicago- USA
Hagan Ballet- Germany
Sacramento Ballet- USA
Eugene Ballet- USA
Festival Ballet- USA
Wicked on Broadway- USA
The Radio City Rockettes- USA
Company XIV- USA
Regensberg Ballet- Germany
Imagery- USA
CaraBdanza- Spain
Backhaus Dance- USA
LA Contemporary Dance- USA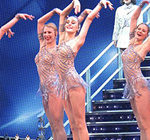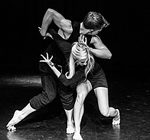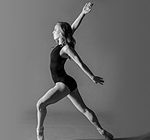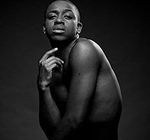 Our Alumni have received scholarships from top collegiate, conseratory and training programs including:
The Juilliard School- USA
London Contemporary School- UK
Jacobs Pillow- USA
Suny Purchase- USA
Staatliche Balletschule Berlin- Germany
University of Arizona- USA
Kibbutz Contemporary Dance Company- Isreal
University of Utah – USA
Artez hogeschool voor de kunsten- Holland
Houston Ballet- USA
Lines Ballet- USA
Young Arts – USA
Fordham University- USA
Butler University- USA
University of Southern California- USA
San Francisco Ballet- USA
Dominican University- USA
Arts Umbrella- Canada
Point Park- USA
North Carolina School of the Arts- USA
Southern Methodist University- USA
Jacobs Pillow- USA
National Ballet of Canada
Nashville Ballet- USA
The NCDC Alumni Project is a project based company comprised of professional dancers around the world. It was created as an opportunity for professional dancers (the majority graduates of Northern California Dance Conservatory) to utilize their talents during their lay off period to ignite inquiry, inspire change, provoke conversation and connect people more deeply to the questions at the heart of our lives through dance.
The Company utilizes online platforms to collaborate and rehearse during the research and rehearsal process. In June the company meets back together in California to finish the creation process and prepare for the summer's line up of performances.