YOUNG
MEN'S
SCHOLARSHIP
PROGRAM
The Young Men's Scholarship Training Program aims to provide the specific training and mentoring that young aspiring male dancers need in order to succeed in today's dance environment. The curriculum mirrors our Pre-Professional Division with supplemental training rooted in strong systematic technique, strength, athleticism and discipline. Graduating Alumni are dancing with professional companies, conservatories and top teir collegiate programs around the world.
The Young Men's Training Program includes: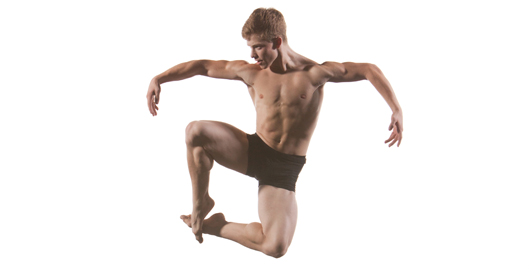 20 month full tuition scholarship
Being accepting into the Young Men's Training Program means receiving a 20 month full tuition scholarship beginning in the fall and ending in the spring.
Housing stipend
The Young Men's Training Program will provide a housing stipend to qualified individuals.
Performance opportunities
As NCDC aims to provide all of its dancers with multiple performance opportunities throughout the year, the men at NCDC are integral to this opportunity.
Partnering experience
Learn the subtleties and responsibilities of being a strong dance partner through regularly scheduled pas de deux classes taught by experienced teachers.
Well rounded dance training
Daily ballet technique class to create a strong foundation
Weekly Men's class to focus specifically on men's skills and strength
Supplemental classes to provide a larger skill set and greater versatility including modern, contemporary, jazz, improvisation, and choreography
In addition to the time spent in the studio and on the stage, NCDC recognizes that it takes more to be a successful dancer in today's world. That is why the NCDC Men's Training Program also provides:
Mentoring by teachers with experience and expertise
Assistance in preparing for the next step beyond NCDC
Access to dancer seminars and continuing education
The NCDC Men's Training program is open to all male dancers ages 8+.
Click Here to Request More Information