NCDC ON COVER OF PLACER COUNTY ARTS & CULTURE GUIDE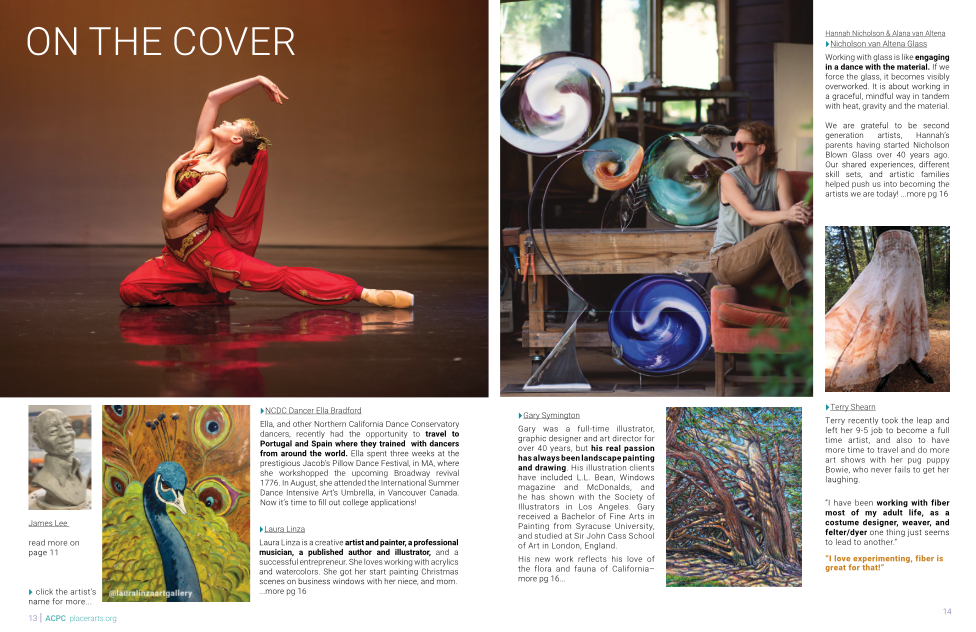 NCDC has a featured photo on the cover of the Fall 22 edition of the Placer County Arts and Culture Guide! Inside, the stunning photo of NCDC dancer Ella Bradford is followed by an impressive description and shoutout.
"Ella, and other Northern California Dance Conservatory dancers, recently had the opportunity to travel to Portugal and Spain where they trained with dancers from around the world. Ella spent three weeks at the prestigious Jacob's Pillow Dance Festival, in MA, where she workshopped the upcoming Broadway revival 1776. In August, she attended the International Summer Dance Intensive Art's Umbrella, in Vancouver Canada. Now it's time to fill out college applications!"
Get your copy today!