Mission:
To foster and promote individual expression and diverse talents developing a new generation of technically proficient, creative, and passionate artists. We appreciate that the heart of a dancer is born into many different bodies and the love of dance can take on many different styles. We are committed to helping dancers identify their unique and individual talents and create a training path to their goals.
Programs:
The Conservatory Division is an opportunity for dancers to train more extensively and perform regularly throughout the season. It is divided into 4 programs; Ballet, Tap, and Hip Hop & The Collective. Dancers may choose to participate in more than one program provided the schedules do not conflict and they can make the financial and time commitment required for both. (Dancers may be evaluated to be a non-performer in the Conservatory Division if they cannot meet the financial and or extensive performance schedule.)
Ballet Program:
A comprehensive dance education with a core curriculum of ballet technique. NCDC's ballet training focuses on the fundamentals of classical ballet technique to develop a strong base and deep understanding of ballet and how to use the ballet technique for both movement and aesthetics. NCDC merges ideas from the various classical schools to create a more holistic approach to training. To round out their training, students are taught by a distinguished teaching staff with a wide range of experience and expertise. Additionally, the ballet training at NCDC is supplemented with contemporary, modern, conditioning, rehearsal classes, and performances.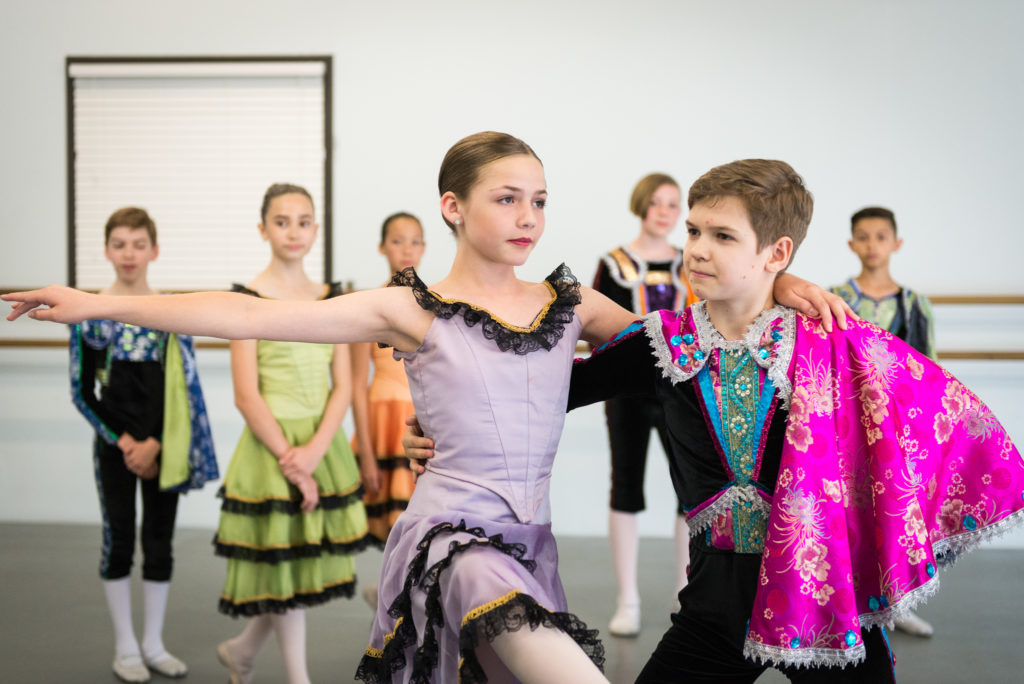 Tap Program:
This program provides a well-rounded tap education in rhythm tap, repertory, performance, tap history & improvisation. Dancer's have the opportunity for supplemental education as workshops and seminars with some of the leading tap educators and performers in the tap world. Dancers will perform at NCDC productions, community events and regional and national competitions.
Hip Hop Program:
Provides students with a basic framework of a variety of hip hop techniques & styles. Students will have the opportunity to train with innovative educators and choreographers who are working professionals in the field. Young dancers are encouraged to explore and develop their own personal style of movement through improvisation techniques and are exposed to the world of hip hop through master classes, workshops, choreography and performance.
The Collective:
A New Division of our Conservatory program bringing together experienced dancers ages 13+ who require the flexibility of a custom training program to accommodate their diverse schedules and interests. Click for more details
Commitment:
Weekly class required hours and rehearsals are depended on level placement. (Dancers in the ballet program are required to train through the summer at the NCDC Intensive or another approved summer program.)
Acceptance:
Acceptance into the Conservatory Division is by audition or teacher recommendation. Students are evaluated on artistry, physicality, maturity, and technical skill. Level placement is determined by the Directors and faculty at the audition. Dancers who miss the audition may be placed in the Conservatory Division throughout the year at the discretion of the Director.